Negative Pressure Wound Therapy (NPWT) and Medicare Coverage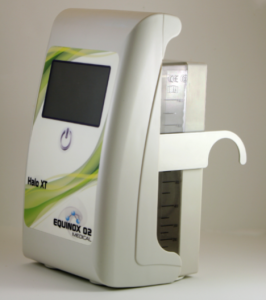 A negative pressure wound therapy (NPWT) pump is a portable or stationary device used for the treatment of ulcers or wounds that have not responded to traditional wound treatment methods.
Utilization of the pump has increased dramatically in recent years.
Medicare covers the pumps under PART B as durable medical equipment (DME) and can be billed on a monthly basis for up to four (4) months or longer if a physician requests an extension.
Medicare also covers specialized dressing sets and drainage canisters.
W. L. SCHNEIDER ASSOCIATES will work with your physician on planning an appropriate course of therapy.
W. L. SCHNEIDER ASSOCIATES will also deliver and set-up the pump, conduct training on how to properly use the pump and follow-up as part of their excellent Customer Service Program.
Last, but certainly not least, W. L. SCHNEIDER ASSOCIATES bills Medicare directly; thus creating a worry-free, hassle-free one-stop-shopping environment.
For more information on this state-of-the-art program that can greatly benefit you, please contact:  Joe Sullivan at 215-624-7201…or…by e-mail at:  jsullivan@wlschneider.com