WLSA Partners with Kairos Health Systems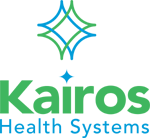 WLSA is proud to announce our new venture with KAIROS HEALTH SYSTEMS; a provider-owned health system that services Pennsylvania, Delaware and Maryland and specializes in retirement living, nursing facilities and community based services.
With the addition of KAIROS HEALTH SYSTEMS (www.kairoshealthsystems.com), and the recent joint venture with MOBILE WOUND CONSULTANTS, WLSA' aggressive growth plan is right on target. Please feel free to contact us for more information.