WLSA Partners With Capital Blue Cross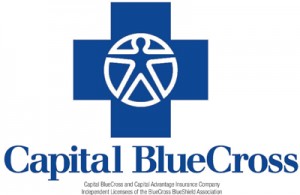 WLSA is pleased to announce its newest venture with the CAPITAL BLUE CROSS organization 
(www.capbluecross.com).
Since 1938 CAPITAL BLUE CROSS has assured the maximum in quality health insurance products to the 21-county Pennsylvania area . Their broad-reaching physician network offers more than 11,000 professionals providers , available to deliver quality care & service to its many members.
Like WLSA, CAPITAL BLUE CROSS is dedicated to servicing and supporting the communities we live & work in.
The quality of our service reflects the quality of our partners. Please feel free to contact W.L. SCHNEIDER ASSOCIATES for additional information.